If you want to get dark mode (aka night mode) for your Google Sheets you are in the right place.
I use dark mode as a developer on a regular basis because it protects my eyes and concentration while I work long hours. When I couldn't enable a dark theme in the browser, I was quite startled. That's why, after some research and testing, I decided to share my findings with you.
In this tutorial, I will guide you on how to quickly switch to the dark mode theme using Chrome browser extensions, experimental Google flags if you are using google sheets in a browser, and will show you 2 ways of enabling dark mode if you are using your sheets in the App.
How to get Google Sheets in Dark Mode on Desktop / PC?
There is currently no built-in option to enable the dark mode on Google Spreadsheets on Desktop.
However, you may notice that Google is developing it and will most likely release it soon because you can force it via Google chrome flags.
For the time being, I propose doing it through a plugin/chrome extension rather than using flags since they are still in the alpha stage and the output isn't yet perfect (which I will show you in a second).
Solution 1: Install a Chrome Extension
I tested and compared 11 different Chrome extensions to see which one worked best. In the end, Night Eye won by a long shot, The Google Docs Dark Mode 2.0 came in as a runner up but it didn't quite make the cut because inverted colors sometimes looked strange.
Here are the screenshots to compare: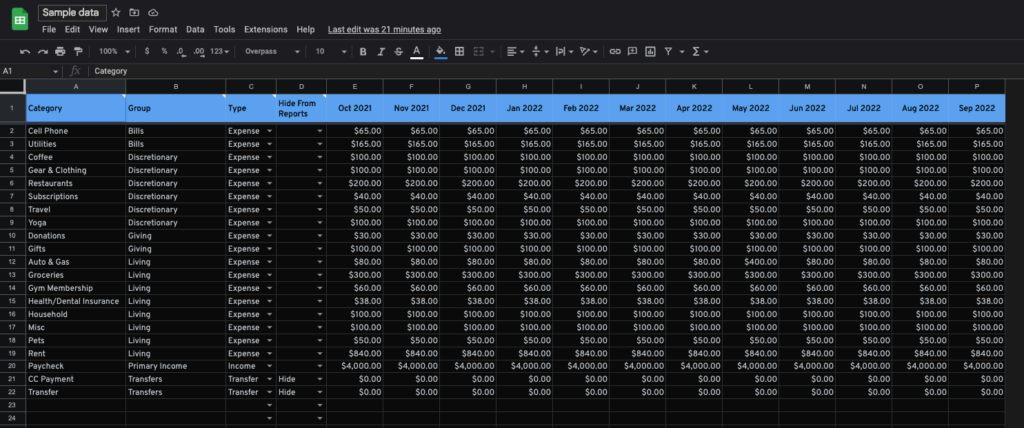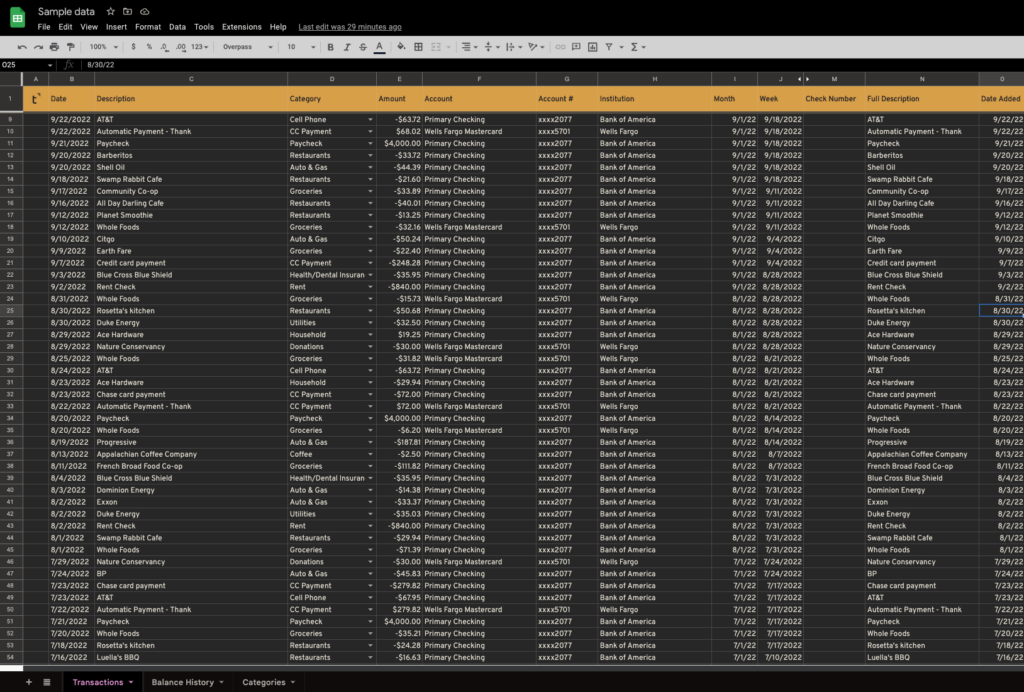 Note: The downside of Night Eye is that it's a freemium solution. In the free version, you can use it on 1 browser and up to 5 sites. But that's enough in most cases.
How To Install Night Eye for Your Google Sheets:
Step 1: Visit the Chrome Web store page for the plugin
Step 2: Click on the "Add to Chrome" button in the top right corner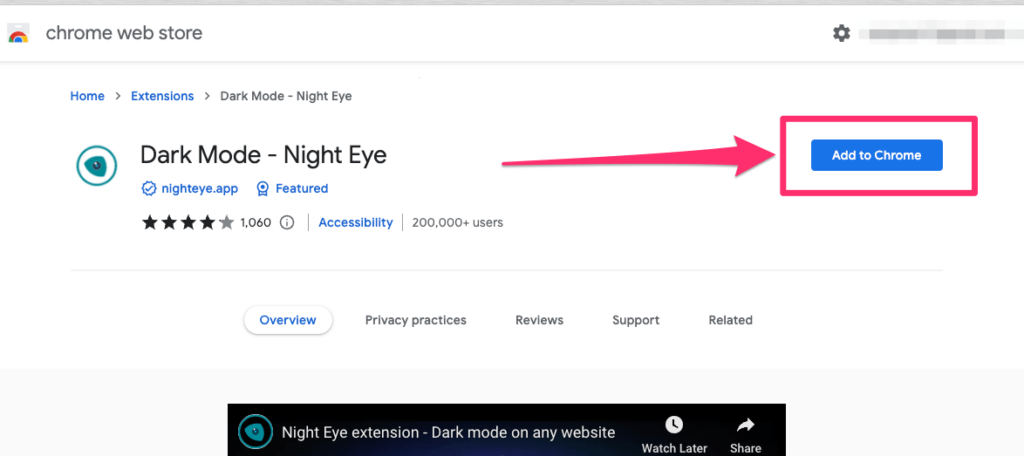 Step 3: Now go to the extensions list and pin it to the extension bar so you always have it handy.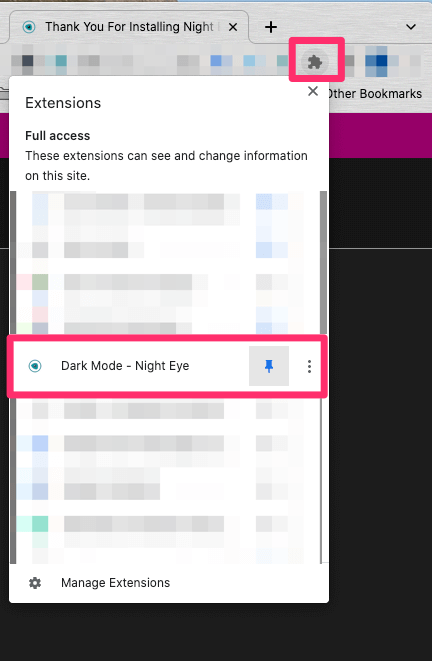 Step 4: Refresh the browser and enjoy your new dark theme.
The whole process shouldn't take you longer than 2-3 minutes.
Solution 2: Enable Google Chrome Flags
You can enable features that aren't yet officially supported by turning on some Flags in your Chrome browser. On the bright side, you may use and test functions that are not yet publicly accessible, but they may be unstable and fail to function as expected.
I think it's the case with the "Auto Dark Mode for Web Contents" as the feature doesn't have a noteworthy impact on how your spreadsheet looks. It only makes the toolbar dark, while the rest of the content is not changing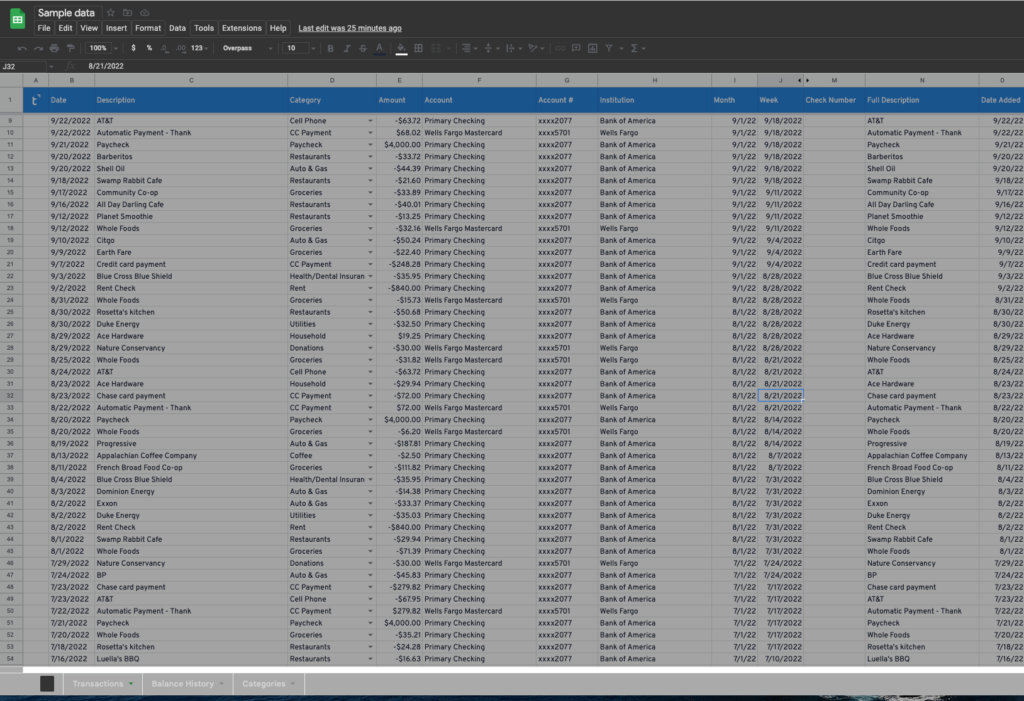 However, if it's enough for you and you want to keep eye on the updates, here's what you need to do:
Type "chrome://flags" in your browser address bar and hit Enter
In the search field type "Dark mode"
Check the status to "Enabled"
Click on the "Relaunch Chrome" button that you can see in the bottom right corner

How to get Google Sheets in Mobile App (iPhone, iPad, Android)?
The good news is that dark mode for google sheets will be automatically enabled if you are using the system-wide dark mode that is available for both Android and IOS devices for a good couple of years now.
If you don't have it enabled yet here's what you need to do:
Enabling site-wide dark mode on iPhone / Ipad
Go to Settings, then tap Display & Brightness.
Select Dark to turn on Dark Mode.
PRO TIP:
You can also enable Dark Mode automatically at sunset or at a specific time. To do so just go to Settings -> Display & Brightness and select Automatic. Then tap Options to set a schedule for Dark Mode.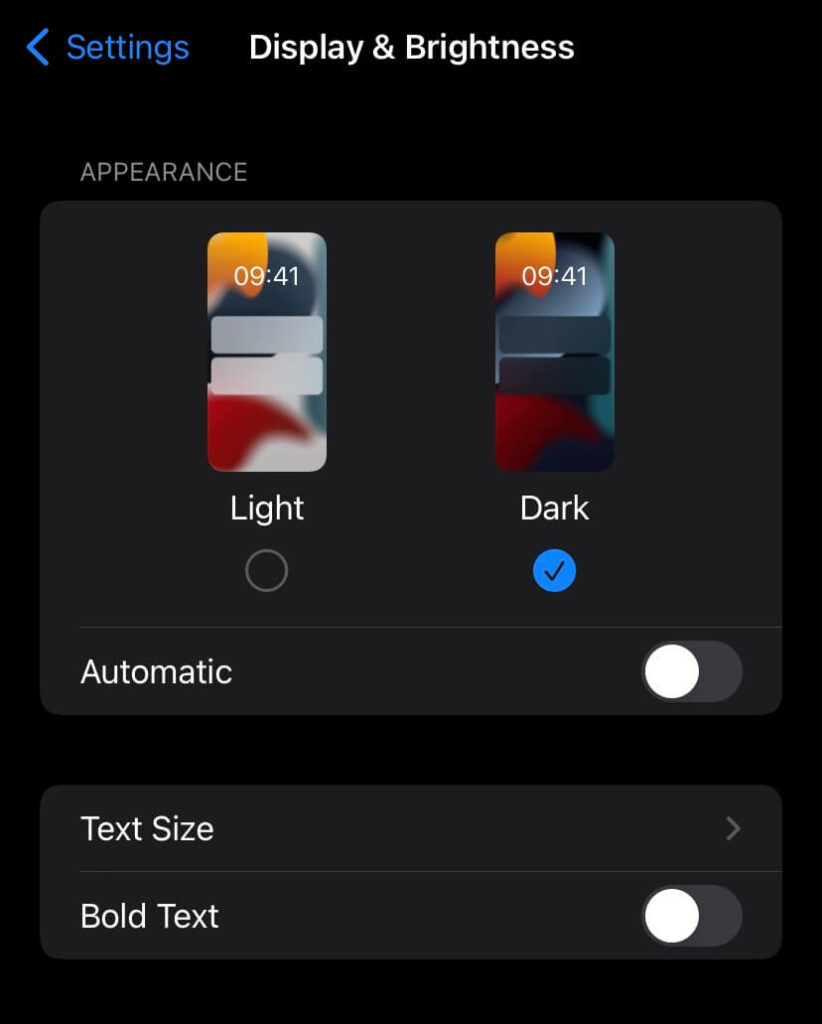 Enabling site-wide dark mode on Android
Dark theme is available in Android 10 (API level 29) and higher.
There are 3 ways how you can enable it on your android phone:
Use the system setting (Settings -> Display -> Theme)
Use the Quick Settings tile to switch themes from the notification tray (once enabled).
If you own a Google Pixel device you can select the Battery Saver mode and it will enable a Dark theme at the same time.
You should be aware that the downside of having the dark mode enabled globally is that it applies to all the apps you have on your phone or tablet. If it's not something you want I have you covered too. You can enable dark mode for google sheets from the App level too. Here's how:
Enable Dark Mode in Google Sheets Mobile App
You can enable a dark theme for the Google sheets App in 5 easy steps:
Step 1: Open your "Sheets" app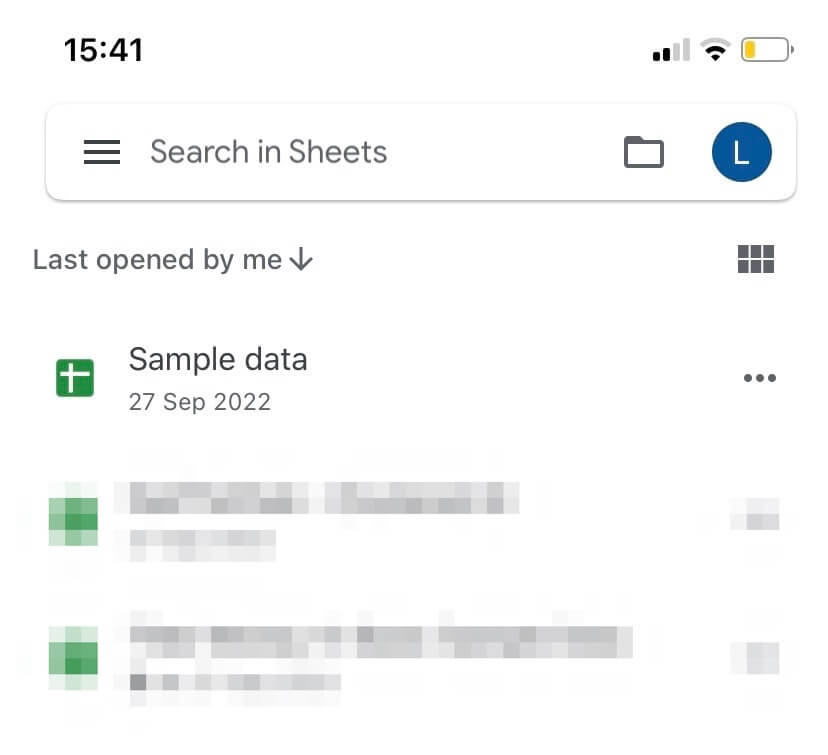 Step 2: Tap on the "Burger" menu on the left-hand side
Step 3: Now go to "Settings"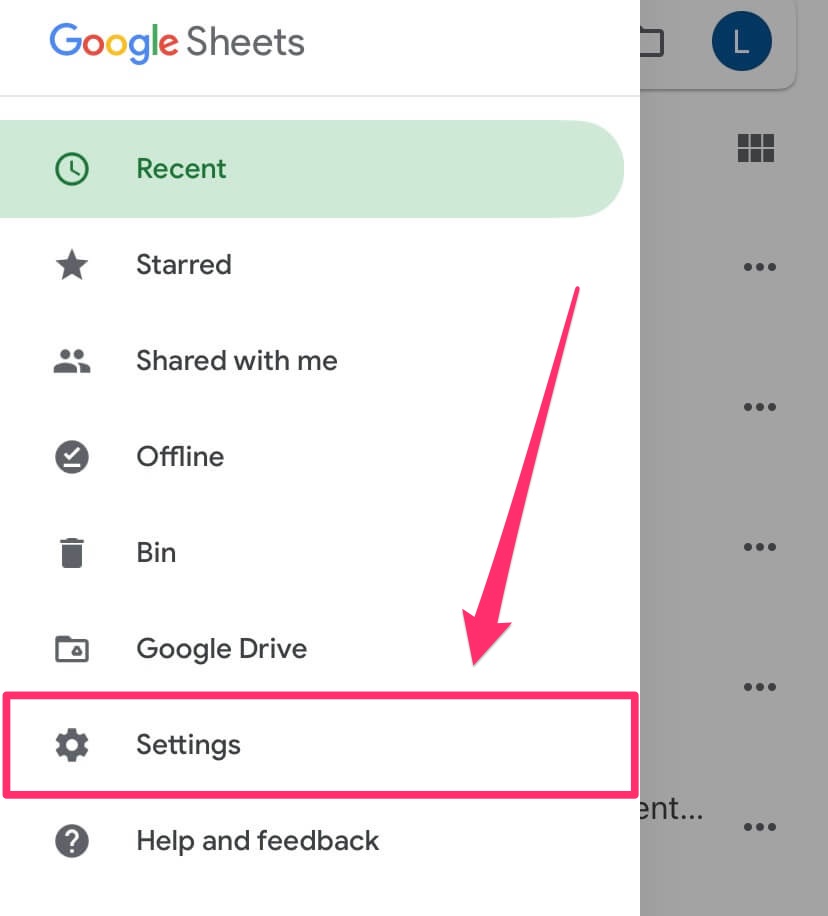 Step 4: Tap on "Theme"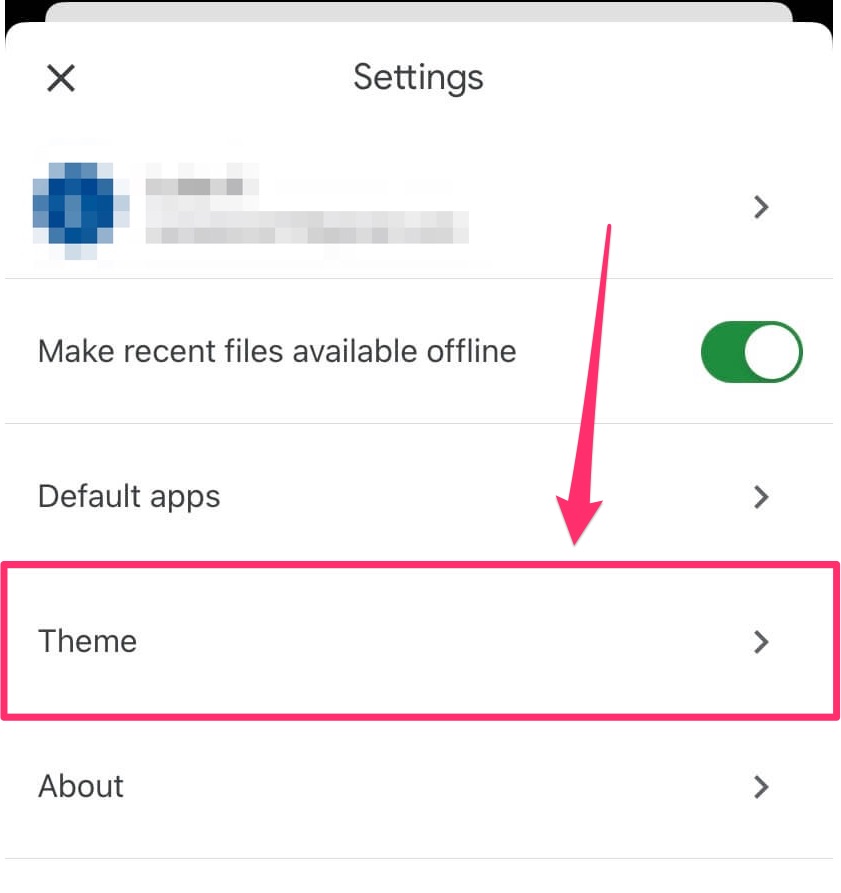 Step 5: Pick "Dark"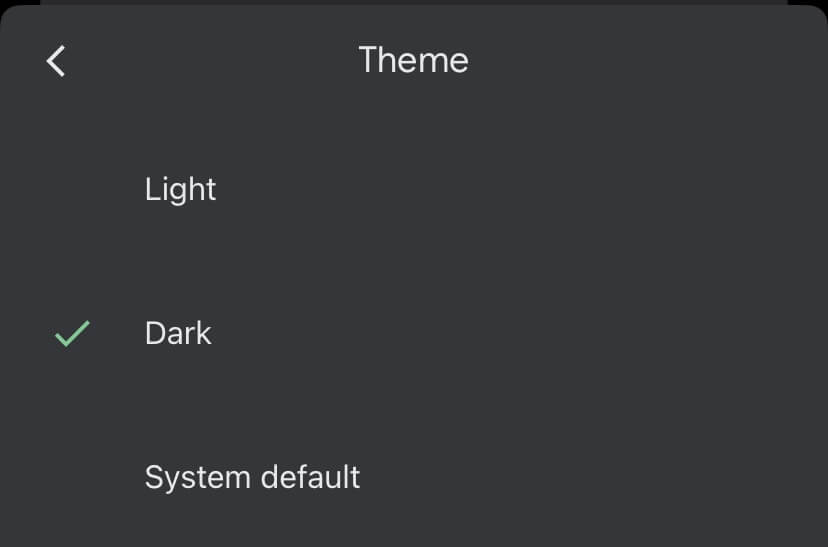 You are done, all your sheets will be available in the dark mode.
Google Spreadsheets Dark Mode – Some Questions You May Have
Is There a Google Sheets Dark Mode for Windows 10 / 11 ?
Unfortunately, the answer is no, Google sheets don't have default dark mode for Windows 10/11 users. However, you can install "dark mode" extensions for your browser and it will do the trick. Night Eye is the best one I found so far for my personal use.
Is Dark Mode Better For Your Eyes?
According to Healthline, for some individuals who spend a lot of time staring at screens, dark mode may help relieve eye strain and dry eye. There's no medical evidence that it helps with anything but extending the battery's life. However, it's easy to turn on and will not harm your eyes to give the dark mode a shot.
When it's a good idea to start using dark mode?
Frequent dry eye, eye strain or discomfort, increased tension headaches or migraine, insomnia or difficulty sleeping, and visual difficulties are all examples of symptoms that might suggest it's time to start using the dark mode to help protect your eyes and reduce blue light exposure.
My Final Thoughts
The dark mode is a great addition to any App, it not only looks cool but also has some benefits too. It's a shame that you can't have it by default on the desktop version of google sheets, but the feature will be probably available anytime soon.
If you spend most of the time working with data on google sheets I would highly recommend giving it a try.
I hope you found this tutorial helpful and if you have any questions please let me know in the comments below.
Happy dark mode-ing!